The Family
A visionary, Jean-Pierre Moueix predicted the unsung potential of Bordeaux's Right Bank as early as the 1930s. With a remarkable palate and intuition, he devoted his career to promoting and distributing the wines he loved, contributing to the worldwide recognition that  Pomerol and Saint-Émilion enjoy today.
Jean-Pierre Moueix had long been fascinated by the historical vineyard of Bélair. Convinced that it was one of the most propitious terroirs in Saint-Émilion, he assumed the distribution of the wine from the second half of the 20th century with the dream of one day being able to acquire the property.
In 2008, his son Christian and grandson Édouard achieved their forefather's dream. Since then, they have dedicated all their energy to preserving and promoting this exceptional viticultural heritage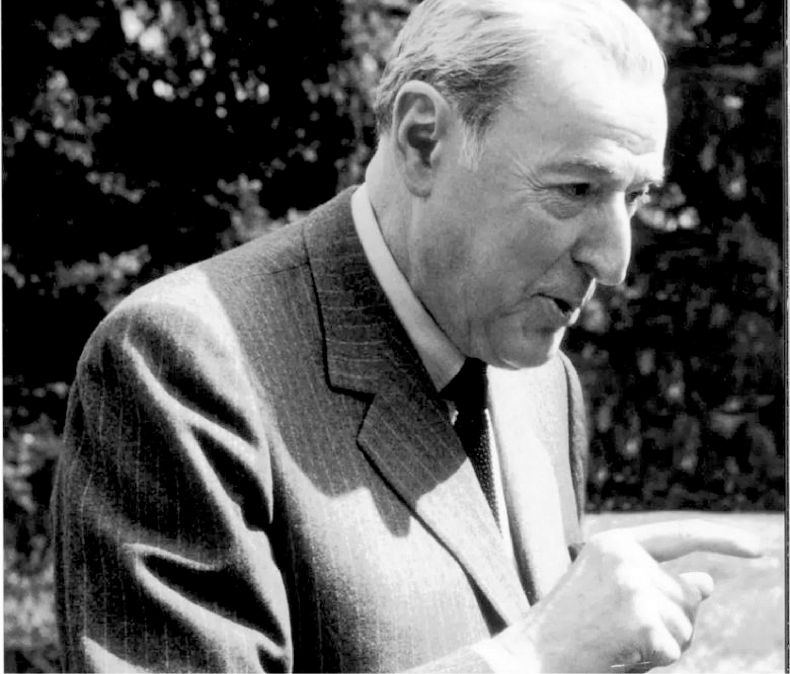 Jean-Pierre Moueix
Born in Corrèze in 1913, Jean-Pierre Moueix moved to Saint-Émilion with his parents in 1931, at a time when Right Bank wines were still little known. Certain of their tremendous potential, he founded in 1937 a wine merchant business specializing in the distribution of wines from his adoptive region.
He became their ambassador worldwide, and in the 1950s he reaffirmed his belief in the quality of the region by acquiring first Château La Fleur-Pétrus in Pomerol, followed by Château Magdelaine in Saint-Émilion, then Château Trotanoy in Pomerol and, lastly, Petrus. With deep interests in art and poetry, this man of great culture passed away in 2003 at the age of 90.
Christian Moueix
Born in Libourne in 1946, Christian Moueix joined the family business in 1970 after studying agronomy, viticulture and oenology in France and California. He began managing the family vineyards in 1971. Later he also took on the commercial management of the company before becoming president in 1991.
With the goal of producing the finest quality grapes and wines possible, Christian Moueix has been tireless in his efforts to perfect viticultural practices. Notably in 1973, he was the first to introduce green harvesting, amongst other techniques. Indeed, this interest in viticulture has helped him to identify terroirs with great potential and over the past thirty years, Ets. Jean-Pierre Moueix has purchased a number of excellent neighboring Pomerol vineyards.
Finally, Christian Moueix acquired and developed two vineyards in the Napa Valley, California; Dominus Estate, Yountville, in 1983; and Ulysses, Oakville, in 2008. A leading pioneer of modern viticulture, Christian Moueix is one of few producers to make top wines in both the old and new worlds, for which he has received numerous distinctions.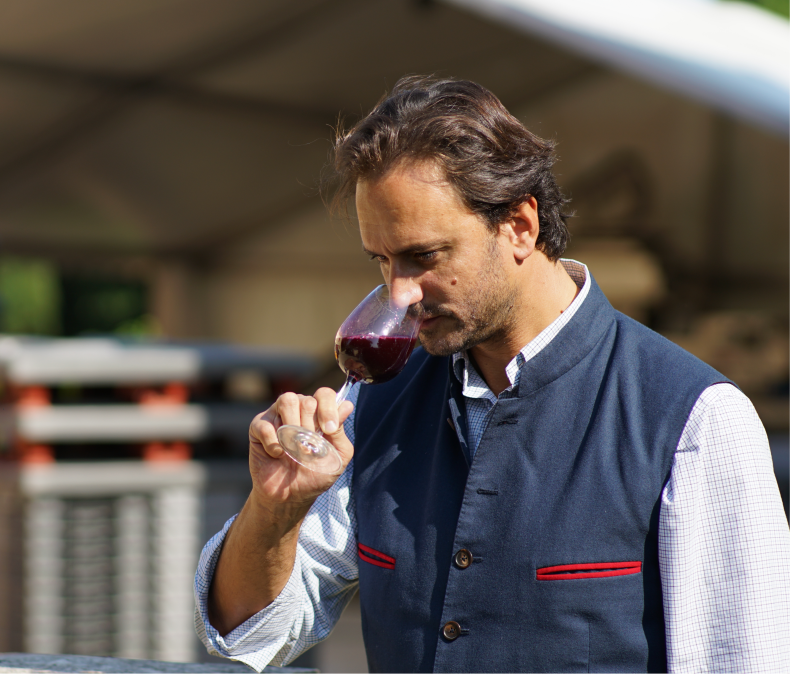 Édouard Moueix
Born in 1977, Édouard Moueix learned the ropes of the wine trade in the United States, France and Japan before joining the family business in 2003. He focused first on developing Autres Rivages, today one of the principal wine merchant houses for Left Bank Bordeaux wines.
In 2008, he led the acquisition of Château Bélair-Monange, which he has since made his home, followed in 2017 by Clos La Madeleine. Today Managing Director of the family wine merchant houses, Ets. Jean-Pierre Moueix (Right Bank) and Autres Rivages (Left Bank), he also works alongside his father to run the 10 family vineyards in Bordeaux, supported by a team of 130 employees.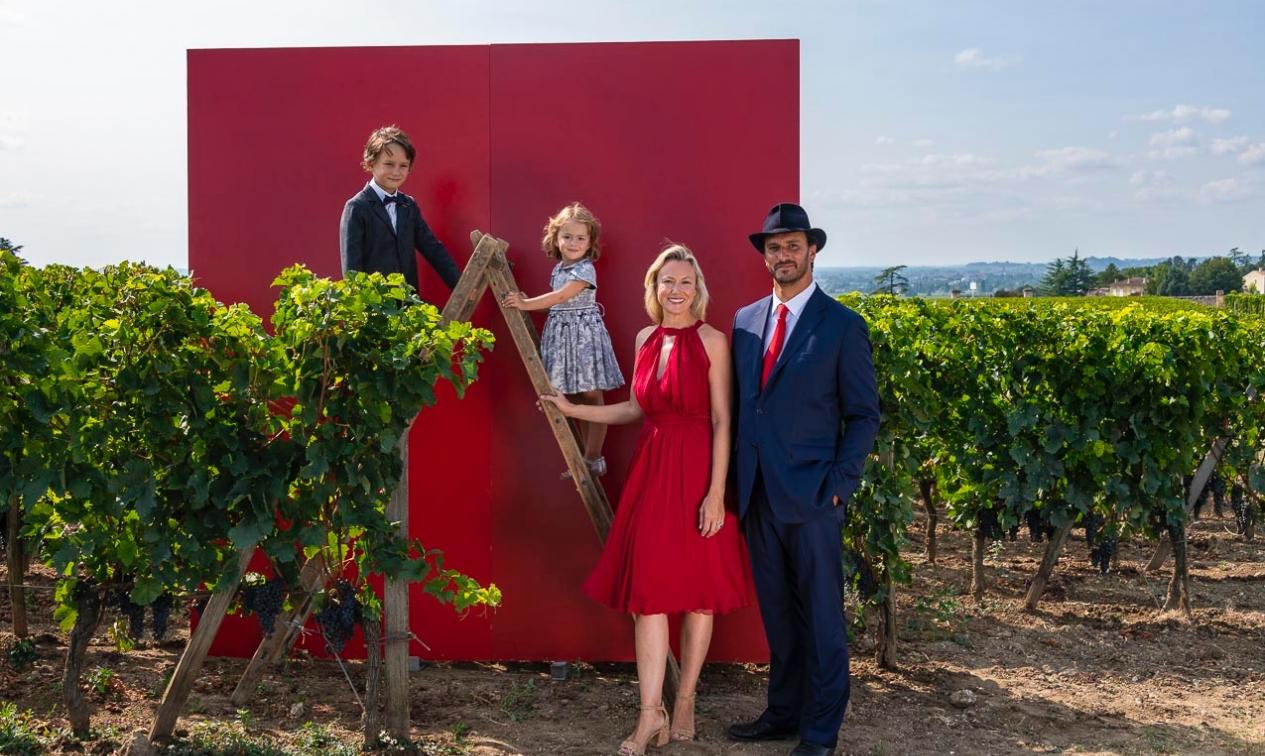 Edouard, his wife Kelley and their children live at Château Bélair-Monange